Overview of the cosMOG study
Thank you for your interest in cosMOG—a clinical research study that aims to understand how well-tolerated and effective an investigational drug—called rozanolixizumab—is in people with MOG‑AD.
About the investigational drug
Your body contains antibodies that help kill germs and fight infection to keep you healthy.
However, immune disorders like MOG‑AD can cause harmful autoantibodies, which are antibodies that mistakenly target healthy proteins in the body instead of harmful germs or viruses.
Myelin oligodendrocyte glycoprotein (MOG) is a protein found in the central nervous system. In MOG‑AD, abnormal and harmful antibodies are produced against MOG. This causes attacks of inflammation (or swelling) in the:

- Optic nerves (nerves involved in vision)
- Spinal cord
- Brain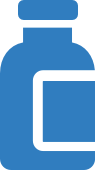 Rozanolixizumab, the investigational drug, is an antibody that is thought to work by decreasing immunoglobulin G (IgG) antibodies involved in MOG‑AD.
Previous research on the investigational drug has indicated that it may decrease the number of harmful antibodies.
cosMOG will work to see if the investigational drug can prolong the time between repeated attacks (or relapses) of inflammation in people with MOG‑AD.
It's important to remember that your health may get better, get worse, or stay the same. It's possible that you may experience side effects from the investigational drug. Before you join the study, you will receive more information on known side effects and potential risks and benefits that the study team will discuss with you.
cosMOG study design
If you qualify for the study and choose to take part, you will be asked to complete weekly study visits for up to four years. If you experience a relapse while in the study, your participation could be shorter.
Most of these visits can happen at your home with a nurse. The nurse will come to your home (or another location convenient for you) to perform health assessments and/or to give you the study drug (either the investigational drug or the placebo).
The study starts with a screening period to learn if this study is a good fit for you.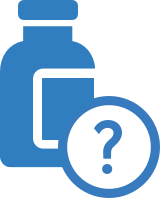 Next you will participate in a double-blind treatment period where you will be randomized by chance to receive weekly subcutaneous (SC) infusions of either the investigational drug or the placebo. Neither you nor the study team will know which you receive.
After the double-blind treatment period, you may participate in the open-label extension period where you will receive weekly infusions of the investigational drug (no placebo).
All participants will receive the investigational drug in the open-label extension period.
About two months after you receive your last dose of the investigational drug, you will be asked to go to the study clinic for a final check on your health.
Study visits
What happens at study visits will vary, but may include certain tests, procedures, and questionnaires.
Assessments may include:
Blood samples
Physical exams
ECGs
Questionnaires
Eye exams
Side effects review
MRIs
Study drug administration
Neurological exams
Urine samples